OTHER INFORMATION
To contact us email michael@paperclay.co.uk
There is a wealth of information on the web so this page will only contain links that I've visited or contains information directly concerning Paper Clay.
There are a number of very good articles about making and using paper clay in Ceramic Review and the list of back issues.
The main exponent of paper clay in the USA is Rosette Gault whose book titled Paper Clay can be ordered directly from Ceramic Review or visit her site at
http://www.paperclayart.com
Soho Galleries provides a complete one stop site for arts and crafts info and materials see it at http://www.sohogalleries.net/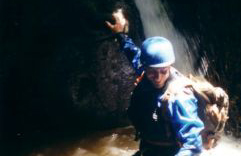 I also run an outdoor activity company that uses NLP principles to get the most out of the activities and yourselves visit it at LifeChangingActivities.com
Finally, if you know of any other worthwhile links or want your own added just send an email or drop me a line, all details are at the bottom of my home page.